Home
» Sonde wireless lineari Convex
Sonde wireless lineari Convex
Doppia Funzionalità Lineare-Convex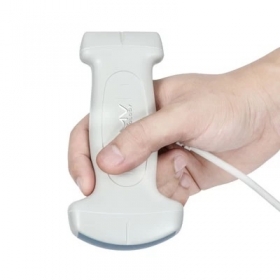 La serie MX5 Go
è una sonda basata su app, per facilitare la diagnosticata
collegando il trasduttore a un dispositivo mobile intelligente compatibile tramite USB Type-C.
La nostra serie di sonde a ultrasuoni MX5 Go sono ampiamente utilizzate con successo in campo medico. Con la ricca esperienza di progettazione di prodotti di BMV e la tecnologia di imaging ad ultrasuoni di alta qualità e prezzo basso.
Modalità immagine: B, D, C, M
Android preregistrato, scheda madre software Windows
15-2 Mhz, 128 elementi, profondità di scansione: 1-28 cm; Ibcear: tessuti uniformi lisci;
Tecnologia S-crystal: risposta in frequenza a banda larga e maggiore sensibilità
Trasduttore USB-C con cavo sostituibile
C-SCAN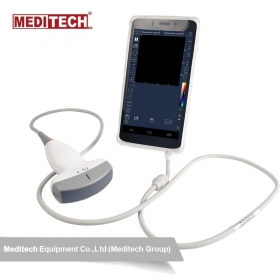 C-Scan is a handheld, pocket-sized ultrasound tool that provides real-time grayscale anatomic and color Doppler blood flow images with touch screen.
It is the preliminary screening tool for you "
from patient to patient
" within your primary, critical, or specialty care clinical environment.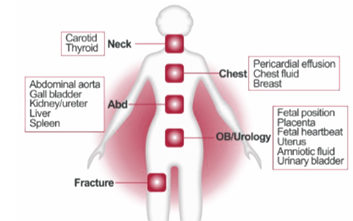 Clinical Applications:
Anesthesia
Line Placement (CVC, PICC)
Pain management
Point-of-Care(POC)
Vascular Access
Primary Care
Emergency & ICU
General Practitioners
Urological
OB/GYN
Abdominal
Pediatric Scanning